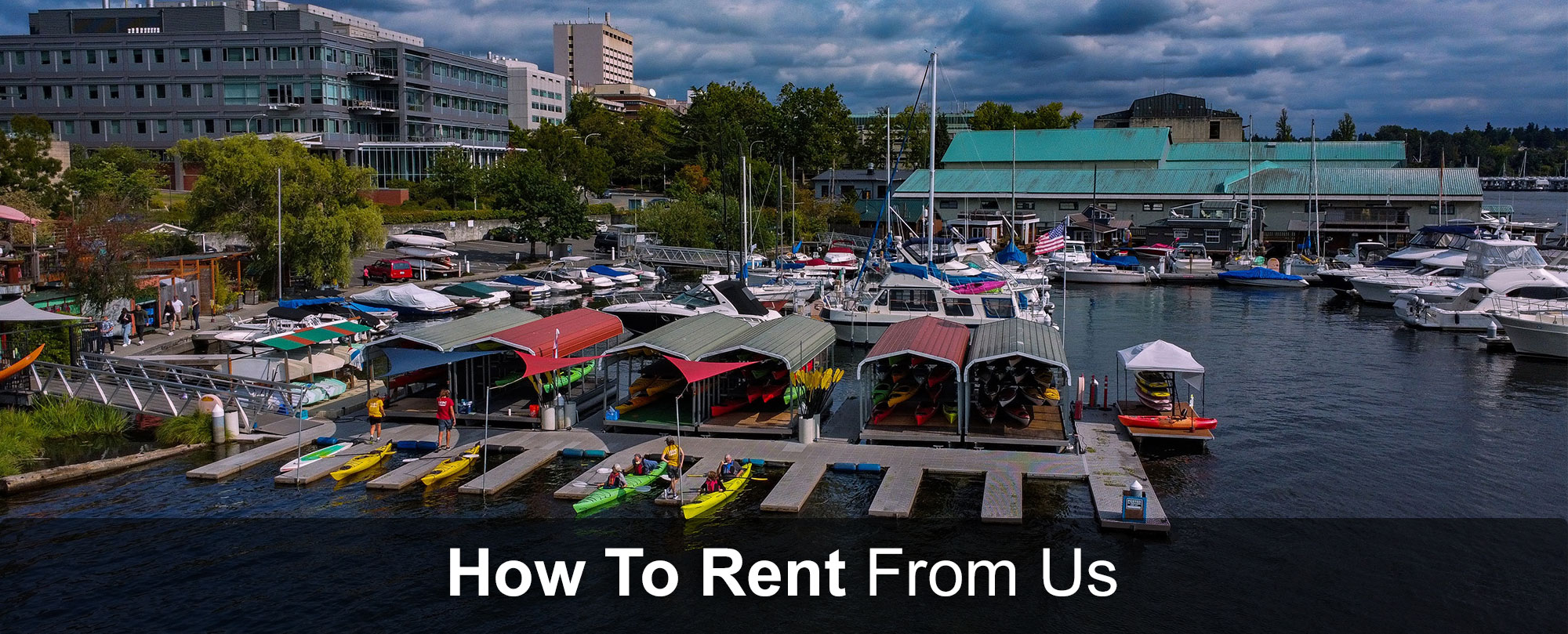 Hop in line – We have lots of equipment and will be able to get you on the water! We rent first-come-first-served.
Before you reach the front of the line*:
Make sure your whole group is here and ready to go.
Everyone has used the restrooms (they're behind the life jackets).
You've decide which type of equipment you would like to rent.
You've paid for parking and stowed your belongings in the car if needed.
You've applied sunscreen and changed clothes if needed.
All phone calls must be finished. When you get to the counter and start the sign up process, we need your full attention.
*Getting ready, helps the line move quickly. If your group isn't here or ready by the time you get to the front of the line, have one person save your place in line and send us the group behind you until you're all ready to go.
Rentals are a one hour minimum. Every 10 minutes is pro-rated after the first hour.
When you reach the front of the line, we will call you up to the Sign-Up Counter.
We sign people up in groups of 4-6 people at a time. If you have a larger group, we'll ask you to divide yourself into smaller groups.
We hold onto one state/federal issued ID per group of kayakers and one state/federal issued ID per paddle boarder while you're out on the water.
We'll ask what direction you'd like to paddle.
We have free cubbies you can use to store your belongings. We are not liable for any stolen or damaged property. You're welcome to use your own lock if you'd prefer to keep your items secure.
Each adult paddler is required to sign our insurance form.
You're time starts when you sign up (we build in a 10-minute grace period to get you out and on the water.
Next, we'll get you life jackets and dry bags (for wallets, keys cell phones, etc.) We also have spray skirts if you need them.
Then, we'll send you down to the dock where we will help you into your equipment. We'll give you instructions and safety information before you leave the dock. When you return, we'll help you get out of your equipment.
Once you've returned, you'll leave your gear in the big metal bin at the end of the ramp and meet us inside to check out.
We will return your ID once you've paid for your rental.
Agua Verde Paddle Club Rental Conditions
There is a one-hour minimum for rentals.
After the first hour, our rental rates are pro-rated in 10-minute increments.
Kayak rentals include all necessary equipment. Due to insurance requirements, we do not rent equipment to individuals not renting boats or boards.
Paddlers must be 18 years of age or older to rent a kayak or paddle board. Children 17 and under must paddle in the front of a double kayak with an adult in the back.
Sorry, no animals on equipment, left at the shop, or on the premises.
Kayaks must be launched from and returned to our docks.
One launch, one land per rental.
No alcohol allowed on our docks or equipment.
Renters are responsible for full replacement value of any equipment damaged or lost.
NO takeaway or overnight rentals. Our FAQ page has additional information.
The Paddle Club may close due to weather or business conditions.
Our last rental departs 1 hour and 30 minutes prior to closing. Closing hours vary throughout the season. Visit our Hours page or call the Paddle Club for current hours of operation.